22 Aug

JoY- Jeet & Yajushi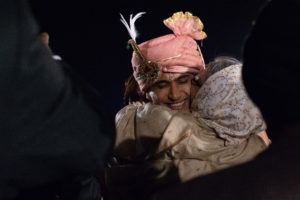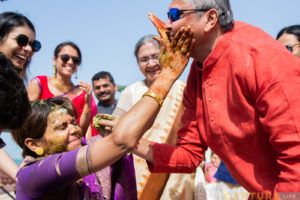 JoY – One word that encompasses the two individuals getting married and their entire families of 3 generations and a whole tribe of cousins and friends.
JoY – A simple word that took on a totally different meaning for all those associated with this marriage
JoY – A relationship that went back quite a few years and spanned continents
JoY – Of just being so in LOVE.
From the unassuming bride and her warm family to the camera shy (read averse) groom and his wonderful folks,
From the entree to this wedding which was singularly the most beautiful function we have had the privilege of shooting (Phoolon ki Holi) to the sangeet which was a larger than life event where the grooms brothers kept everyone in splits with the medley they so painstakingly created.
The graceful grandmothers on both sides, to the warmest (and craziest) cousins and friends.
….. this wedding was a ceremony of love amongst close family and friends with affection so real, and so heartfelt that I thank the Universe and these families for giving me an opportunity for letting me shoot their special days.
That the wedding ceremony tool place in a gorgeous mandap on a small little isle off the Sofitel Bahrain, did get me all excited – because why not 😀