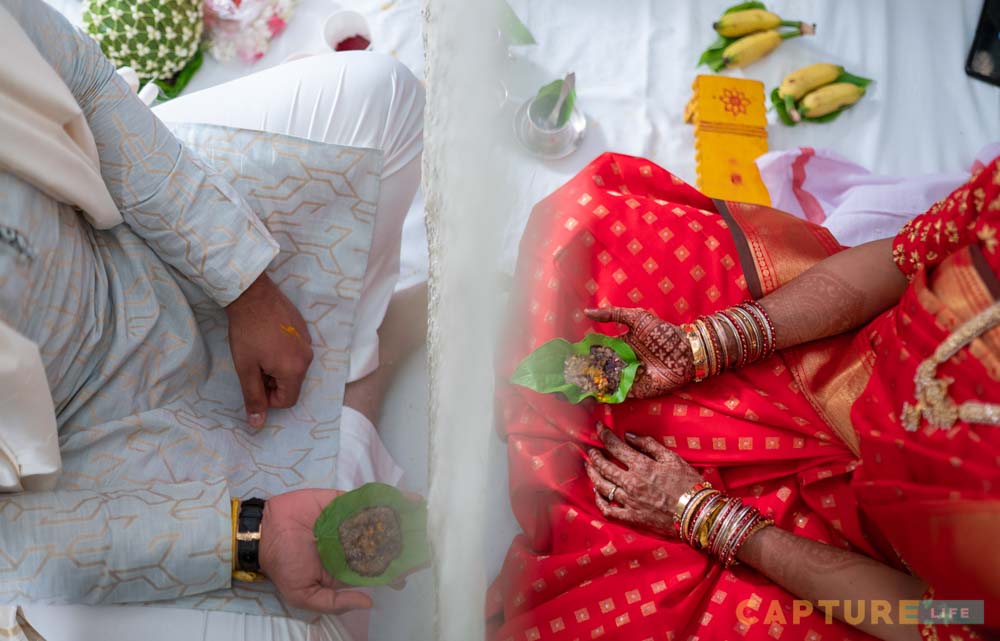 07 Apr

Harini & Anshuman

Warm, elegant and classy – those are the top three words that come to mind when I look back at this wedding. Also so gracious – I didn't for a minute feel that I was their wedding photographer. More like someone who had been given this all access pass to witnessing this beautifully organised wedding in the town of Vijaywada.

Anshuman and Harini are the immensely fun, no fuss and no nonsense kind of people. Their wedding and all the arrangements around were so elegant that it was a delight to be there. A 4.5 hour drive to Vijaywada in the month of March 2020, brought us straight into the wedding day where, amidst the pandits reciting the marriage vows, love and blessings from family, and lots of laughter from friends who travelled from far and wide, the wedding ceremony was conducted.

I had shot the grooms sisters wedding about 5 years ago, and so familiarity with the family was a hugely added plus! This love story started 3 years ago and that too trans continent when Anshuman and Harini met through common friends in Sydney as Harini was traveling down under. They hit it off instantly, and time and distance didn't hamper the spark of the relationship.

All I can say is thank you so so much for letting me be a part of your wedding day and for trusting me with capturing images of one of the most special days of your life!